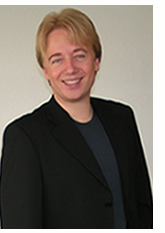 Coaching is growingly popular these days. Being a Master NLP coach myself, I like to stay up-to-date with everything of relevance. I began learning NLP and coaching in 1989, but I still consider myself a humble student who can always learn more and become more effective.
My philosophy is that NLP contains so much basic skills that are essential in professional coaching. Our coaching standards are directly built upon NLP. NLP is the most obvious choice for coaching in modern day. NLP is fast, efficient, direct and based entirely on the client. There are lots of NLP Practitioners and NLP Master Practitioners that excel immensely as highly professional coaches.
If you are interested in coaching your friends, colleagues, associates, clients or yourself, you should take your NLP coaching skills to an internationally approved level. You can take a coaching training approved by INLPCA and receive all the tools you need to be a coach and do coaching well. The INLPCA seals on your certificate will assure you that you have been trained at the finest level available. It is a proof of your knowledge, skills and competences attained during your training, and you can proudly show off your INLPCA certificates to your clients, because they will know that you have been trained by the best in the world to become the excellent coach that you are.
I am happy and proud to accept INLPCA's offer to become President of this fine organization. I will contribute to INLPCA by ensuring that the standards we provide are up to international standards of the highest level, and that every NLP coach certified by INLPCA feels proud about our organization, knowing in their hearts that the seal means something real and valuable for them.
I proudly and humbly extend my sincere gratefulness to INLPCA who chooses to believe in my ability to carry out this task. I am sure that we are already making positive differences, and they are only expanding.
If you have any questions about NLP coaching, do not hesitate to contact our highly professional staff. We are here to help. We are here to contribute. We are here to expand the field of coaching and ensure that clients and students know what standards to measure any coach by.

Patrick Zenius Agergaard, President
International NLP Coach Association

International NLP Coach Association
Patrick Zenius Agergaard, President
Kildebakken 53, 1. tv. 2860 Soeborg, Denmark.